Toward The Reality of "ADEKA VISION 2025"
ADEKA VISION 2025
A global company that creates value for tomorrow and
contributes to affluent lifestyles through innovative technologies
ADEKA Group will develop a wide range of businesses around the world, including the chemicals and food businesses that currently provide the operating basis of our group.
We will strive to become a global company that contributes to society (and affluent lifestyles) through our business operations while playing a leading role as a manufacturer in the development of global technology.
The position in management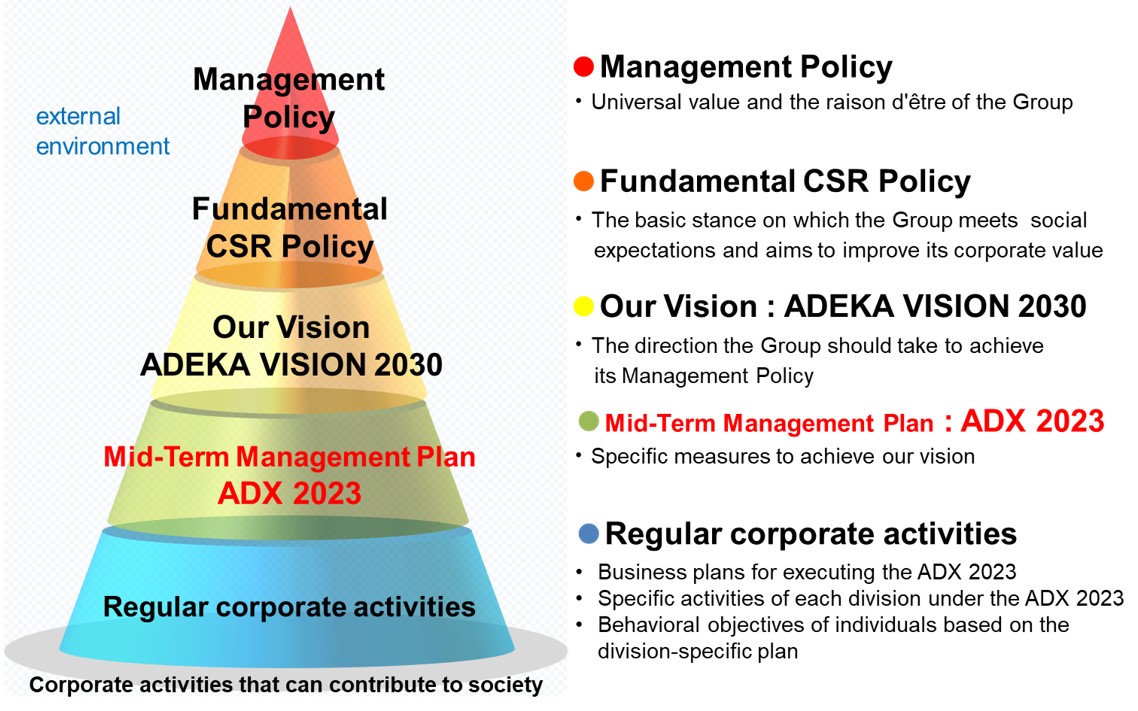 Mid-Term Management Plan 『STEP 3000-II』(FY2015 - FY2017)
The goal of this medium-range management plan is to create "a Good Company" with annual sales of 300 billion yen. In line with our strategic roadmap, this plan is for the first three years of ADEKA Vision 2025. We will strive to enhance group management, to expand overseas businesses, and to further develop core technologies.
Positioning of STEP 3000-II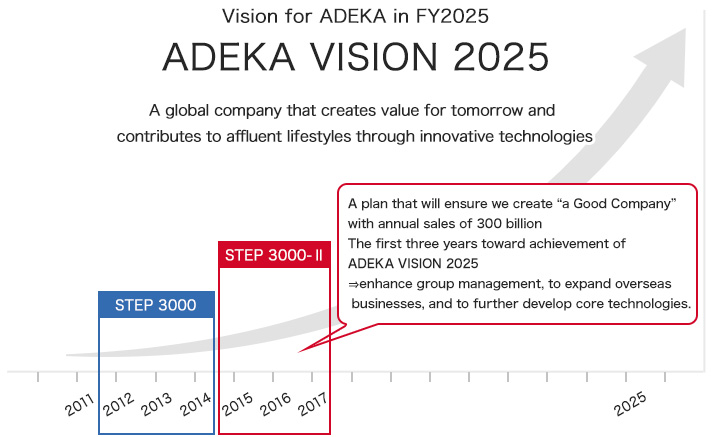 Basic Policies
Expand business with a special focus on core businesses
Aim to expand businesses, focusing on our core businesses (polymer additives and food products),to achieve annual sales of 300 billion yen
Develop a third core business (Information and Electronics)
Aim to develop information and electronics area into a third core business to support the expansion of profits
Create new businesses and expand into other fields
Utilize M&A and alliances as an effective managerial method for creating new businesses and expanding business in terms of size and area at an accelerated pace
• New businesses (areas of particular focus)
• Life sciences
• Environmental energy
Three Basic Policies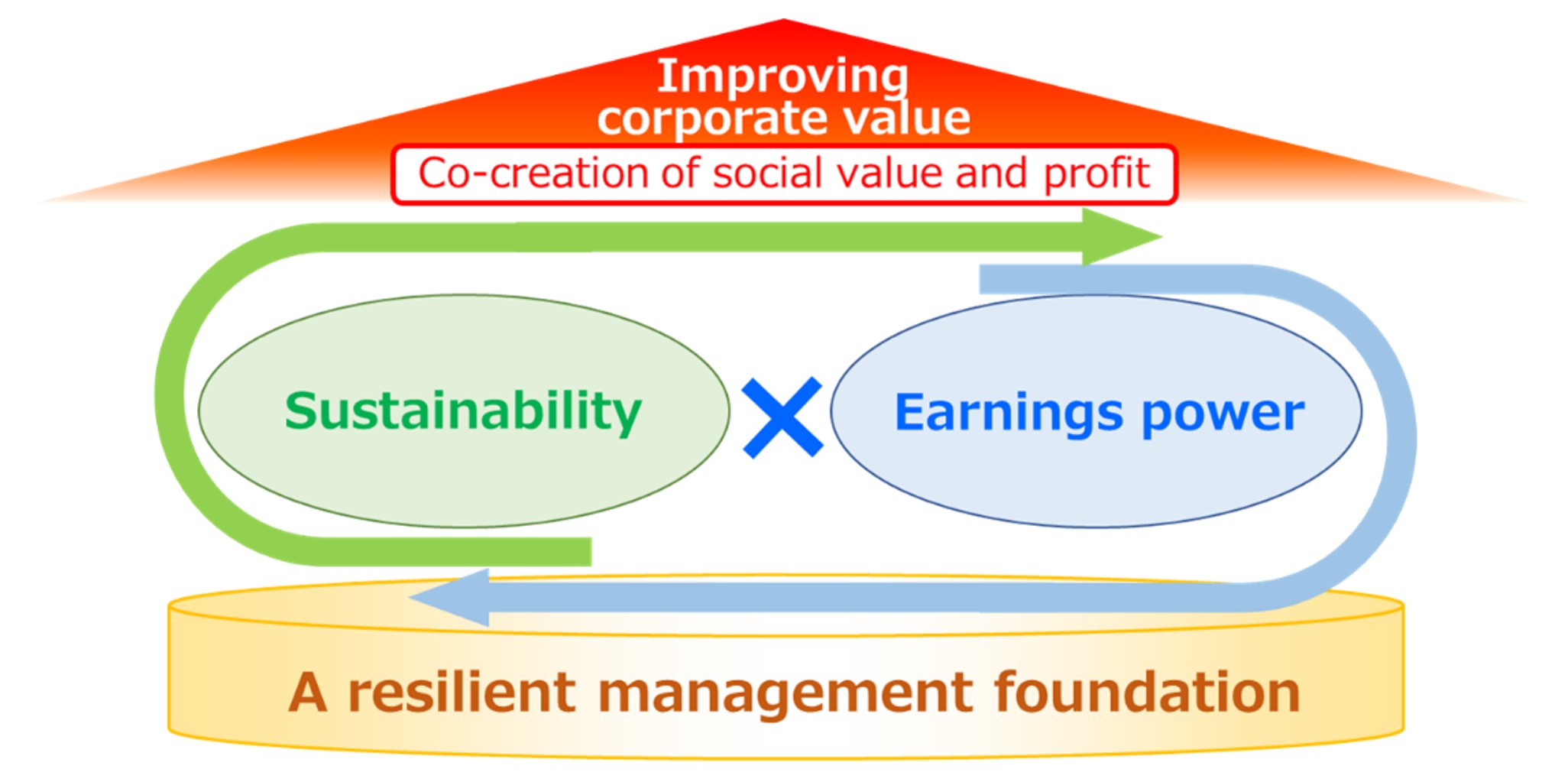 "Global operations" and "technology" refer to initiatives to ensure the creation of a Good Company with annual sales of 300 billion yen, and the technologically rich global company aimed for in ADEKA VISION 2025.
"Human resources" is a policy that provides underlying support for global operations and technology
Targets
(Unit:100 million yen)
| | Fiscal 2014 | Fiscal 2017 |
| --- | --- | --- |
| Sales | 2,143 | 3,000 |
| Operating profit | 146 | 240 |
| Overseas sales | 927 | 1,500 |
| Overseas sales ratio | 43.30% | 50% |
◆Management indexes
operating profit ratio : 8%
Accumulated investment : about 70 billion
• Planning to make capital investments worth about 40 billion yen over three years
• Planning to allocate about 30 billion yen for M&A in order to expand into other fields and create new businesses