To Create New Values with Various Materials & Solutions
We continue to provide products globally, in a wide range of fields on the basis of thorough quality control that evolves around six basic technologies cultivated over 100 years. Moreover, we solve customers' problems through detailed support by our technical services.

Wide Range of Fields for which we offer Products and Technologies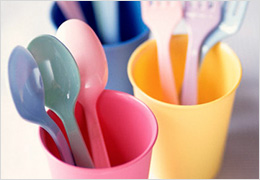 Using six basic technologies that ADEKA is proud of, the product group of chemical product field is expanding infinitely. We are developing this wide range of products and technologies all over the world and aiming to become a company that contributes to society (good lives of people) while leading the world's technology as a chemical products manufacturer.
We have really good selection of products even if one resin additive which improves function by combining it with plastic is considered as an example.
There are only a few manufacturers in the world who can develop and manufacture such a wide range of items on their own, such as Plasticizers that give properties such as flexibility which cannot be realized by resins alone, antioxidants that are indispensable for preventing deterioration, light stabilizers that are resistant to harsh outdoor environment, flame retardants that make plastic difficult to burn which is originally easy to burn. Furthermore, we support not only general plastic products but also various applications and needs such as electric and electronic parts, building material and wallpapers, automobile parts, general goods, stationery, electric lines by combining the respective characteristics.
Apart from this, environment-friendly product groups such as electronic material, semiochemicals that support remarkable progress in electronics field, surface active agents that contribute to the development of various industries, functional resin are the results of ADEKA's technology. We will keep contributing to create a prosperous society with a wide range of products and technologies.
Global Production and Sales Network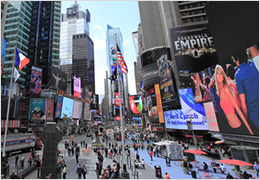 ADEKA is expanding the production and sales network of chemical products not only domestically but also overseas.
We have expanded our business all over the world including America, Germany, France, South Korea, China, Taiwan, Thailand, Malaysia, Singapore, India, Vietnam, United Arab Emirates, and Brazil. There is a research institute in South Korea that works to accelerate global development.
In South Korea, we have received "Jeonbuk Economy Award" for year 2014. This "Jeonbuk Economy Award" aims at companies and managers in North Jeolla Province to honor excellent efforts for increasing employment, social activities in various fields, and regional development by making new investments.
In this way, ADEKA is developing production and sales bases all over the world to support to the needs of each country/region with the world's top-class technical capabilities and service system.
To create a new worth of future, we are developing business that contributes to good lives of people using advanced technology.
Complete Technical Service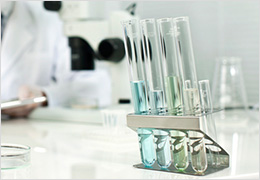 One of the strengths of ADEKA's product development is the perfection of its "Technical Services". Technical service is a technology follow-up system in which, specialized researchers visit customers directly, verify their needs and problems on the work place, and promptly suggest optimal solutions. We are offering accurate and detailed service for many years through researchers' direct support starting with suggestion at product review stage and consultation after introduction of product, and joint development of products according to customers' requests. Moreover, we can also provide one-stop service of technical and price aspect by accompanying and co-operating with sales representatives to contribute to speed up the product development directed towards the customers.
Acquiring BCMS to Continue the Business even in case of Emergency
The importance of BCP (Business Continuity Plan) is increasing. BCP means planning in advance to continue the business even in emergency situations in recent years in Japan as they have a fear of many natural disasters such as earthquakes, typhoons, and floods. The BCP (Business Continuity Plan) gained worldwide attention in 2001 after terrorist attacks in the United States. In the international community, efforts towards BCP are progressing as an important risk management.
BCMS (Business Continuity Management System) is a third party organization certification system for BCP.
ADEKA has acquired this certification of BCMS and ISO 22301, becoming the first domestic chemical manufacturer to do so, in the manufacturing and sales of "ADEKA SAKURA-LUBE."
After the Great East Japan Earthquake in 2011, we were able to smoothly supply products without delay because we have built a system complete with BCMS and for this, we have received high evaluation from our customers.