Contribute to Improvement in Functions of Rechargeable Batteries


ADEKA AMERANSA series (Developed products)
Toward the realization of a decarbonized society, rechargeable batteries, which are a key to energy utilization, are expected to have even higher performance. We have been developing materials that contribute to improving the performance of current and next-generation rechargeable batteries.
Graphene
Conductive additive for Lithium-ion battery
We have been developing graphene powder that can be used as conductive additive for lithium-ion battery. Currently, carbon black or carbon nanotube are conventionally used as conductive additive. We can decrease electrode resistance and improve rate and cycle performance by using our graphene in combination with the carbon black or the carbon nanotube. We have confirmed that our graphene is effective in various cathode active materials such as NCM, NCA, LFP, LCO. Additionally, since our graphene powder using NMP solvent is high carbon concentration, it's possible to increase non-volatile content in slurry mixing process.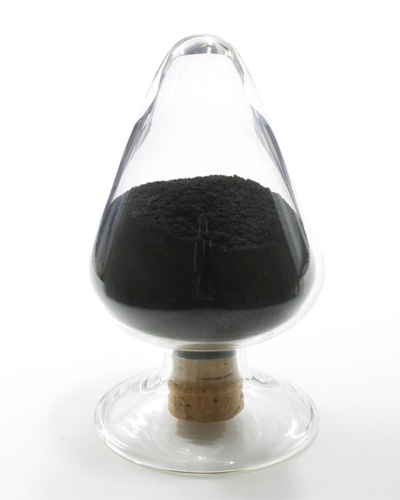 Rate performance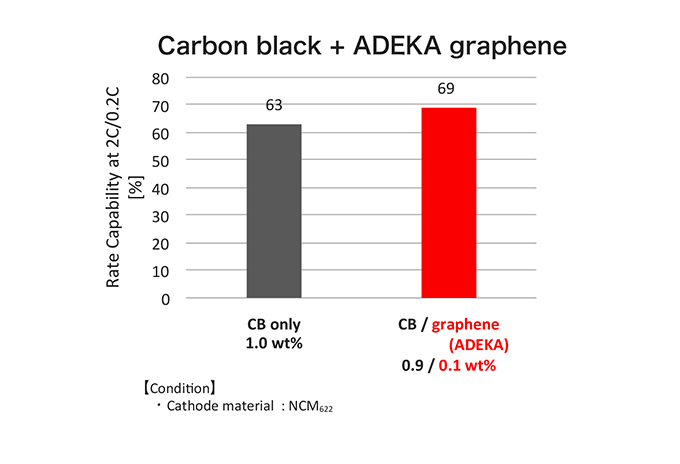 Cycle performance at high temperature
Graphene Introduction Video
SPAN
Active Material for the Next Generation Batteries
We have been developing SPAN that can be used as an active material for lithium-sulfur batteries and all-solid-state batteries, which are being actively developed as next-generation rechargeable batteries. SPAN is made from sulfur and polyacrylonitrile. The cells that using SPAN for cathode has an excellent balance of "lifetime" and "lightness", enabling high performance batteries. In addition, because it is obtained from easily available raw materials, it reduces the resource risk that is an issue with existing lithium-ion batteries.

With the aim of early commercialization, we have prepared test cells that assume various conditions and applications, and actively publish the results of evaluating the charge and discharge characteristics. Furthermore, we are proceeding with mass production based on manufacturing methods developed by the National Institute of Advanced Industrial Science and Technology (AIST) and Toyota Industries Corporation.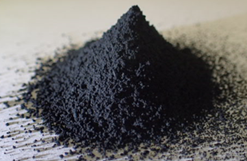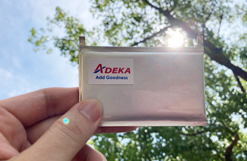 Appearance of (a) SPAN and (b) test cell with SPAN as cathode.*
ADEKA has achieved more than 700 Wh/kg of energy density of 10 Ah-class. (The common lithium-ion battery : 100 –300 Wh/kg)
*Cell type:Pouch cell
Cathode / Anode:SPAN (with sulfur content of 48wt%) / lithium metal
Electrolyte:lithium salt+ ether
SPAN Introduction Video