Life Science Materials Laboratory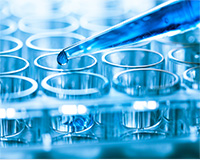 ADEKA has identified life sciences as its new business area, and is focusing on developing new products in the field. While focusing on the keywords 'regenerative medicine', 'preventive medicine', and 'improvement of quality of life', ADEKA is accelerating the process of establishing the new business by utilizing external resources along with the technologies and network it has developed so far in chemicals and foods areas.
Major Research Themes
Medical Materials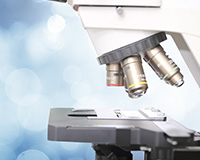 By making full use of ADEKA's high polymer synthesis technology, we are promoting the development of "Nano-Beacon", a contrast medium that enables early detection of colorectal cancer . Spherical polymers that have encapsulated fluorescent dyes and processed Peanut Lectin on the surface, specifically bind to the cancer cells on the mucosa of colon (gastrointestinal side) and emit intense fluorescence, thereby increasing the sensitivity for detecting cancer. Apart from this, we aim to develop and promptly supply materials required for advanced medical applications in fields such as regenerative medicines and vaccines.
Healthcare Materials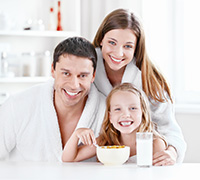 Progress of rapid aging is a problem not only in Japan but in all developed countries. It is a common desire of all human beings to prevent illness and maintain a healthy body for the rest of their lives. With its focus on helping the customers maintain immunity and prevent lifestyle-related diseases, ADEKA is promoting the development of healthy materials that can be expected to be superiorly effective in achieving these objectives.
Featured ProductsFunctional Cosmetic Ingredients