Environmental & Energy Materials Laboratory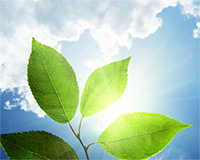 Our laboratory is promoting research and development on creating materials that will contribute to the society in environment and energy field in general. We are engaged in development of materials for solar cells and Li-ion batteries, research on environmental issues, and technological development, with focus on the keywords 'low environmental load', 'power generation', 'storage of electricity', and 'power electronics'. We are challenging a solution of the environment and energy issues by utilizing the material technology fostered in the fields of electronics and IT materials.
Major Research Themes
Graphene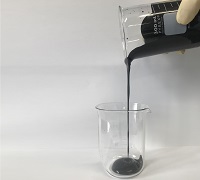 Graphene is a material expected to be utilized as a 'Miracle Material' in a wide range of fields including next-generation electronics, owing to its peculiar features such as its characteristic electrical conductivity, thermal conductivity, and mechanical strength. In addition to developing manufacturing technologies for mass production, ADEKA is also focusing on developing applications of Graphene such as in resin sheets and electrodes used for energy devices.
Product under development
Materials for Rechargeble Batteries
In the case of rechargeable batteries, which are lithium-ion batteries, charging-discharging speed and reliability needs to be improved if the storage capacity is increased. We are working on developing original electrolyte additives and electrode materials that are essential in the development of rechargeable batteries having high reliability, durability, and charging efficiency.
Dye for Dye-Sensitized Solar Cell
We are developing dyes that increase the amount of light absorption and absorption wavelength region for dye-sensitized solar cells that improve photoelectric conversion efficiency with functional organic dyes. The key point is how to efficiently absorb light energy to generate electric charge, and then transfer it to the semiconductor. We have collaborated with external organization such as universities, research institutions, etc., and concentrated our efforts on creating optimum materials, considering the aspects such as the relationship between material structure and power generation.