Food Development Laboratory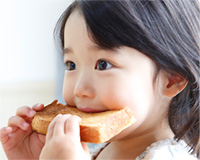 Our purpose is to realize sustainable society and to promote healthy dietary lifestyle around the world. Therefore, we promote comprehensive research and development to deal with various food-related issues, such as taste (flavor, aroma, texture, etc.), health (nutrition, safety, well-being, etc.), environment (reduction of food loss and waste, various environmental impact, etc.), and productivity (workload reduction, process automation, etc.).
Research Initiatives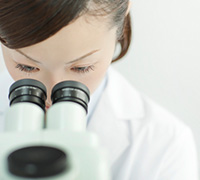 Based on the oils and fats processing technology and the emulsification technology, we are developing various technologies. For example, technology to analyze taste and keep it longer, to improve workability, or to create new taste and texture from plant-based ingredients. These technologies lead creation of innovative products that meet market needs of taste, health, environment, productivity, and so on.
Efforts of Development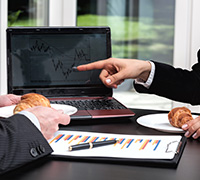 With our approach of involving customers in the process of conceiving and creating, we accurately grasp the daily changes in market requirements, and develop and products that are in tune with these requirements. Along with meticulously corresponding to the needs of the customers, we are also exploring new research topics based on the requirements identified from the market and customers.
RISU TECHNO PLAZA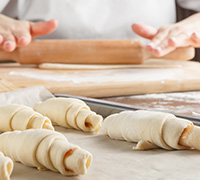 As a platform for sharing information and exchanging technological ideas, we organize some events such as training seminars or workshops on our products and technologies, or lectures for various customers. Through these activities, we support customer's knowledge and technical capabilities, along with exploring needs or requirements valuable for our research and development.