Food Development Laboratory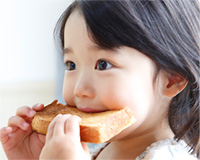 We are promoting comprehensive research and development including basic research on taste, aroma, and texture, development of new flavoring substances, and development of the applications to products. "Reliability, safety, and deliciousness" being the top priority, ADEKA's products are highly trusted in the food industry. We aim to promote healthy eating habits around the world by constantly upgrading the fats and oils processing technology, which is our strength.
Research Initiatives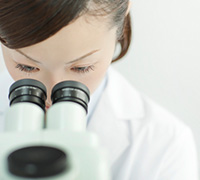 We are developing technologies to improve food properties and flavor expressions by controlling the reforming techniques such as refining, classification, and ester interchange in fats and oils, and by controlling the emulsion structures and the crystallization of fats and oils. Based on these techniques, we are further promoting the development and research on new products that meet the market requirements and new products that explore new requirements, such as bakery and confectionery margarines, various types of filling creams, and functional mayonnaise, that can contribute to the delicious and usability of food products.
Efforts of Development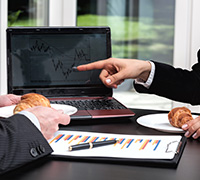 With our approach of involving our customers in the process of conceiving and creating products, we accurately grasp the daily changes in market requirements, and develop and propose products that are in tune with these requirements. Along with meticulously corresponding to the needs of the customers, we are also exploring new research topics based on the requirements identified from the market and customers.
RISU TECHNO PLAZA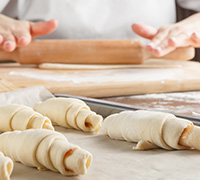 As a platform for sharing information and exchanging technological ideas, we invite customers and experts to organize events such as training seminars on products and technologies, prototype testing meets for applied products, and lectures for various industries. Through these activities, we link live information to development and research, along with helping our customers improve their product development capabilities, knowledge, and technical capabilities.