ADEKA's Eco-Friendly Products
Contributing to CO₂ Reduction in the Automotive Industry by Reducing Friction
ADEKA Sakura-Lube
ADEKA Sakura-Lube is an organic-molybdenum lubrication-oil additive developed using unique ADEKA technologies. Use of engine oils mixed with Sakura-Lube offers numerous benefits. It reduces friction and wear inside engines, thereby lowering energy consumption and CO₂ emissions. Sakura-Lube also has oxidation-preventing effects, which extend the working life of the engine oil, while wear-preventing effects extend the mechanical life of the engine.
The addition of ADEKA Sakura-Lube improves fuel consumption by up to 1.7%. The performance of this additive is so highly evaluated that it is used in many new vehicles. It is exported to 20 countries worldwide, including numerous Western countries, China, Korea, India and Indonesia. ADEKA is pushing vigorously forward on research and development of this product, including fast-tracking of a proposal for a version aimed at large vehicles such as trucks.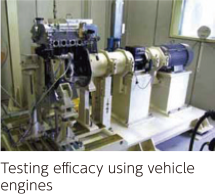 Friction-reduction Mechanism
Sakura-Lube adheres to the surfaces of engine parts, forming a molybdenum disulfide (MoS2) film when friction occurs. MoS2 has a lamellar structure that peels apart under weak force, reducing friction between engine parts.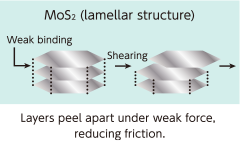 Contributing to Reduced Food Loss by Extending Sell-by Dates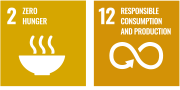 Marvelous Kneading Oil for Bread-baking
Nothing beats the softness and moist texture of fresh-baked bread, the way it feels when biting and the way it melts in the mouth. Marvelous is a functional oil that makes this wonderful quality last longer, enabling sell-by dates to be extended. We expect the market for this product to grow, as needs expand not only in bread-baking but also in Western confections and Japanese sweets.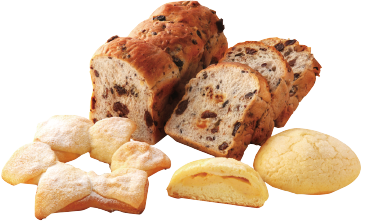 Arrange Whip FC a Freeze-resistant Whipped Cream
This whipped cream is mixed with other ingredients to make foods resistant to the effects of freezing, eliciting maximum flavor from fruit sauces and other blending ingredients. By reducing the loss of product quality that results from the loss of flavor and water separation after defrosting, Arrange Whip FC preserves the fresh-made deliciousness of treats, thereby cutting food losses in the Western-confection market.