CSR Organization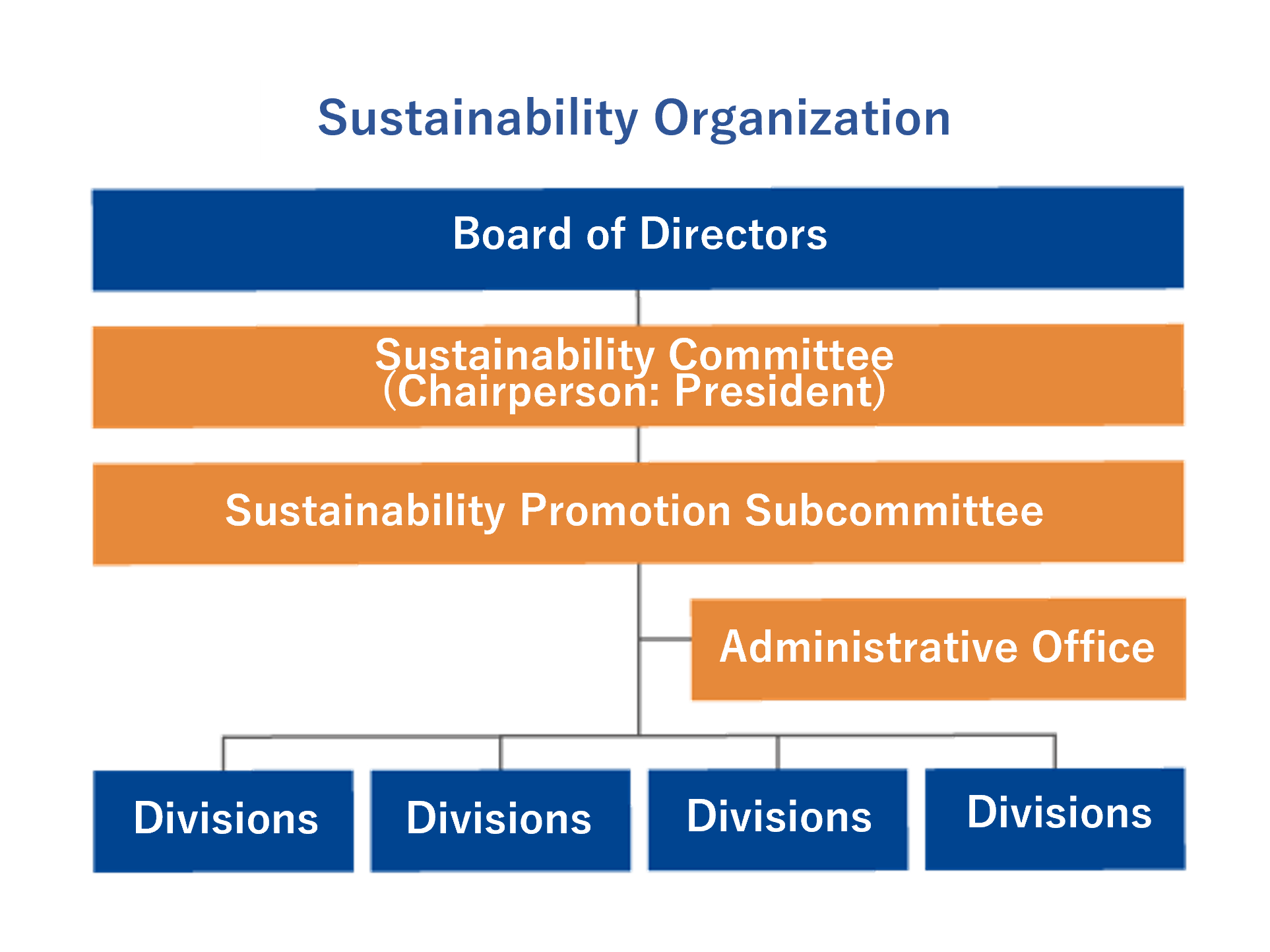 In April 2019, ADEKA Group established a CSR Committee to make decisions on important CSR policies, and a CSR Promotion Subcommittee that is responsible for promoting Group-wide CSR initiatives. As a first step, the Group is currently working to identify CSR priority issues that prioritize the social issues that the Group will address.
■

CSR Committee and CSR Promotion Subcommittee
The CSR Committee met six times in fiscal 2020, three times in H1 and three times in H2, deliberating and reaching decisions on the CSR priority issues, KPIs and Fundamental CSR Policy. The CSR Promotion Subcommittee convened 11 times in fiscal 2020.
Response to Various Initiatives
 ADEKA has signed the United Nations Global Compact (UNGC), which covers 10 principles in four fields: Human rights, labor, the environment and anti-corruption, registered as a corporate participant on April 6, 2021. In tandem with this move, ADEKA joined Global Compact Network Japan, an association of Japanese companies and others that are UNGC signatories.
Educational and Training Initiatives to Raise Awareness within the Group
■

Questionnaire survey of ADEKA employees
To measure the effects of its SDGs measures and provide feedback for considering improvements, the Group circulated a questionnaire survey in December 2020. The survey gauged employees' awareness of social issues and identified issues and key points for internal communications.

■

SDGs video viewing seminars
In a series of SDGs seminars conducted from March to May 2020, members of the CSR Promotion Subcommittee watched a video on the theme of "SDGs as a Strategy for Business Growth and Creating a Better Society."

■

e-learning courses
In May 2021, a course was offered to all Group employees on the topic of boosting corporate value through efforts toward the SDGs.